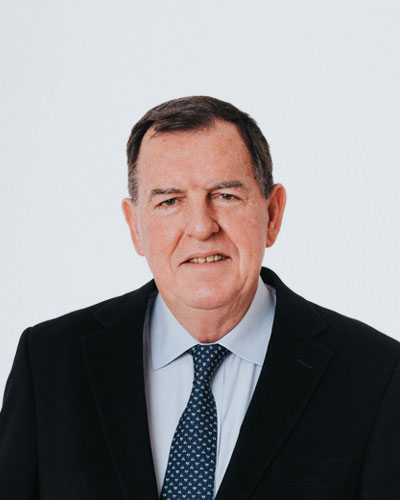 Born in Mozambique, Rui Alegria graduated in civil engineering from Universidade de Lourenço Marques, in Maputo (1973). He has dedicated many years of his professional life to overseeing projects at several locations around the world, beginning in Mozambique, where he worked as projects manager at the ports authority.
In 1975, he went to South Africa, where he worked as construction manager at Roberts Construction, a major South African company. Two years later he joined Soares da Costa, in Portugal, as director of their international department. In 1978, he went to Venezuela at the service of SOMOR, where he remained for six years as technical and commercial director.
In 1984, he returned to Portugal and founded Engexpor, one of the first companies specializing in project and construction management to be created in Portugal. He ran the company until 2016, having strongly contributed to the operational consolidation of all departments, giving special attention to its internationalization process.
He is currently the company's non-executive chairman.