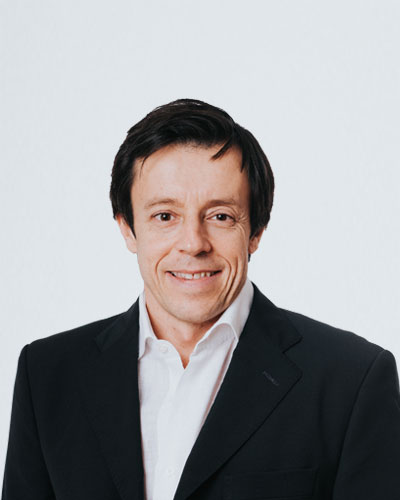 Nuno Alves has worked at Engexpor since 1996, where he took charge of coordination and control of several projects in Portugal, such as Vasco da Gama shopping center, Odivelas Parque, Dolce Vita Douro, Casino de Lisboa, Edifício Metropolis (NOS's head-office), Jardins Bagatela, and many other developments nationwide.
Between 2013 and 2014, he worked as production director in northeast Brazil, and his works of note in Brazil were the expansion of Shopping Iguatemi of Fortaleza, an expansion of Shopping Pátio Maceió and supermarkets Extra in Fortaleza and Maceió.
In 2015, he became Director in Portugal.
Before joining Engexpor, he worked at Teixeira Duarte and at HPA Construções as construction manager of several buildings in Baixa Lisboeta.
Nuno Alves has a degree in civil engineering from Instituto Superior de Engenharia de Lisboa – ISEL (1994).
Senior member of the Portuguese Order of Engineers, professional ID #13862.