[parquedasnacoes_mobile_EN_2]
Engexpor at Expo' 98
On the theme "Oceans: an asset for the future", EXPO'98 sought to celebrate the 500th anniversary of the discoveries made by the Portuguese, while assuming the commitment to create awareness to the vital need to value and preserve the wealth of our oceans, and protect the planet. The most international of expos in the world ended up exceeding all expectations, and proved to be a resounding success at all levels. Considered to be the best of all times by Bureaux Internacional des Expositions, it consolidated Portugal's position in the international market, with recognized benefits for tourist and business activities, showing the Portuguese talent for planning and realizing major projects. It was achieved with the merit of having regenerated an abandoned territory, which had been degraded and polluted, so it could host an event whose design had from the very beginning a perspective of the future: the re-qualification of Lisbon's eastern zone and river front.
At Engexpor, a young company with little over a decade of life, we are proud of our participation in such a strategic project for Portugal. Our close involvement, by managing the project and the works, is evident in one of the most emblematic buildings and equipment, and which today still holds the principal role of Parque das Nações, in the regeneration of areas which had been deteriorated, and which are today recreational places used by all. These represent the results of the reshaping of an infrastructure that contributed to the expo's success, and which continues to guarantee a better quality of life for thousands of people every day.
During the event, we also integrated the facilities' operational management group, assisting in the daily management and logistics of the expo 24-7.
Register some of these buildings and equipment while learning more of our work in hosting EXPO'98.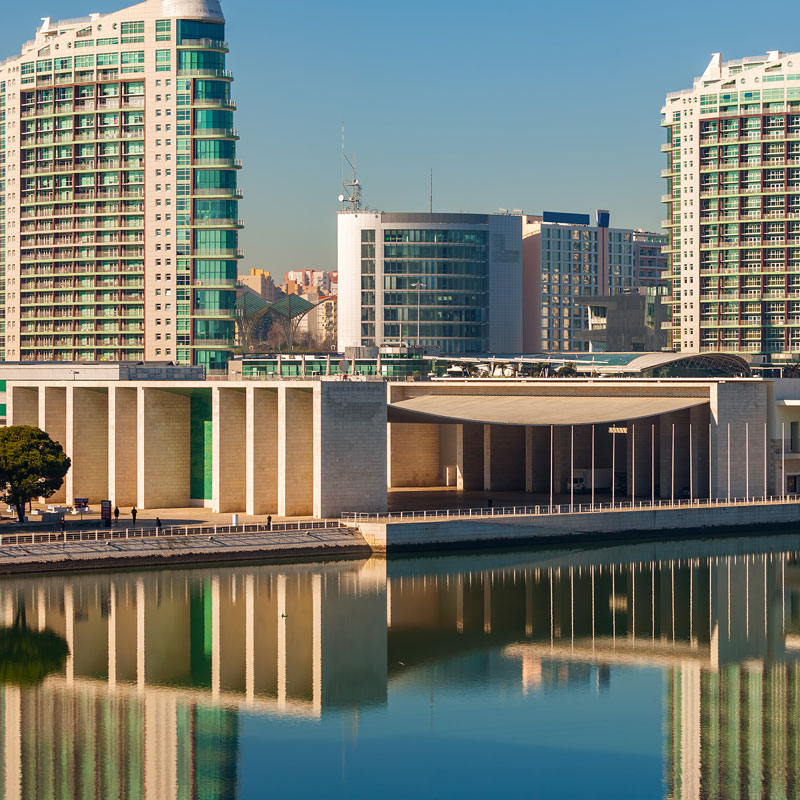 The Portugal Pavilion
Expo'98's topmost symbol is a reference of innovative architecture and construction
The work of the highest prizewinning Portuguese architects–Álvaro Siza Vieira designed the building while Eduardo Souto Moura worked on organizing the interior exhibition spaces–, they were responsible for the birth of one of Expo' 98's greatest symbols, a place which represented the nation in the event, maintaining its position today as the most important part of Parque das Nações.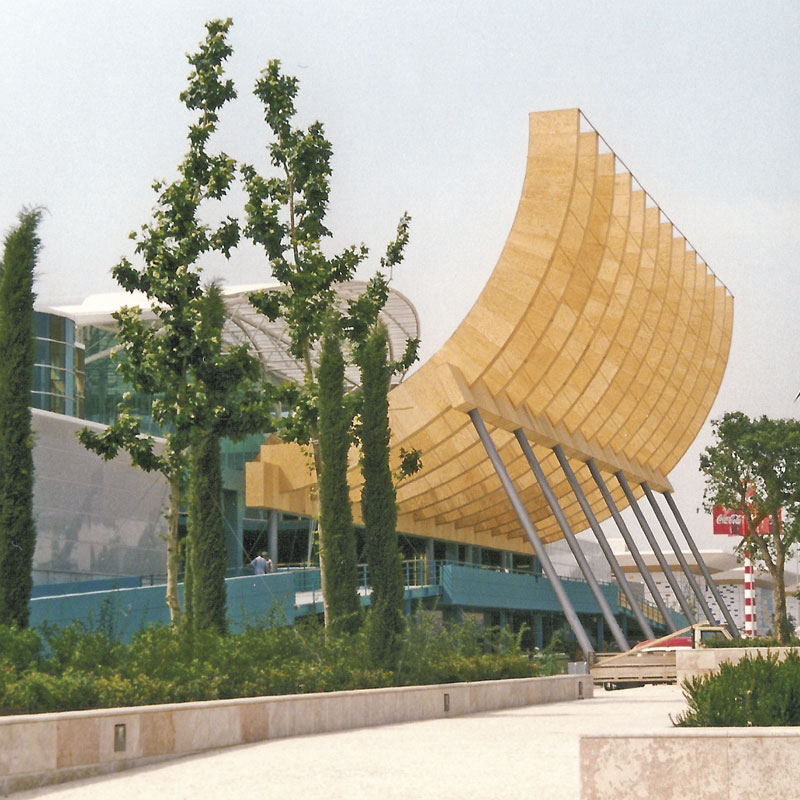 Porta do Sol [Sun Portal/Entrance way]
The main entrance to Expo'98 tested our engineering, logistical and maintenance capacity
The last project created by Daciano da Costa, Porta do Sol took the central position at the expo center with the principal purpose of receiving visitors who came by public transport through Oriente station, next to Porta do Sol. In addition to the usual support services, this entrance also housed Espaço Criança [Children's Space], a first-aid medical unit, and a commercial gallery of 900 m².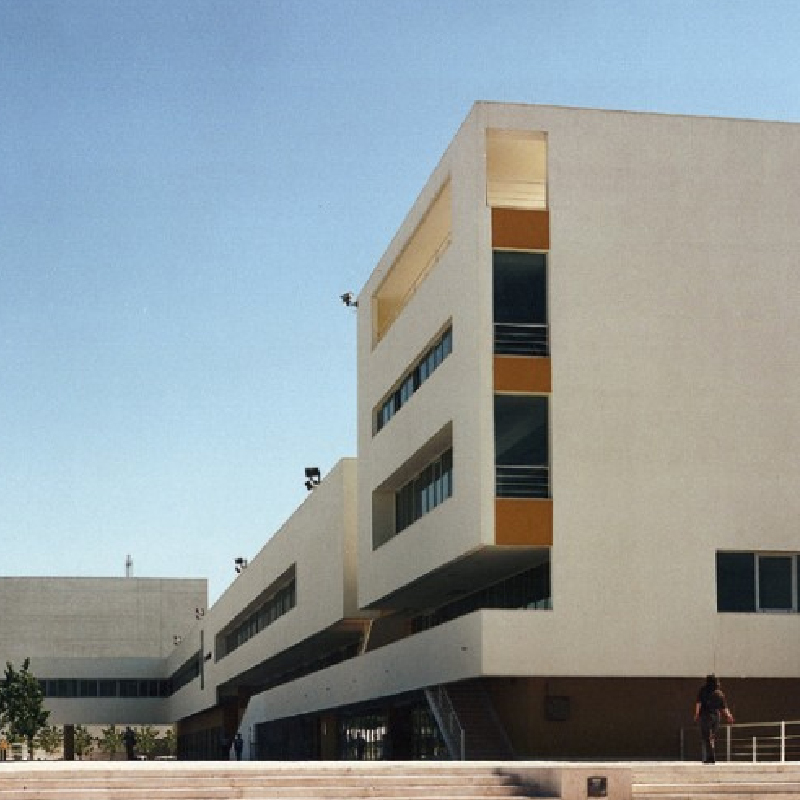 Olympic Pavilion
The Expo'98 center gives way to offices and restoration works.
Built to house the operations of the Expo'98 Park and serve as an exhibition center during the event, the Olympic Pavilion is current a building composed of offices and shops in one of the most active and central zones of Parque das Nações.
TRANSPORTS & INFRASTRUCTURES
Avenida Infante D. Henrique [Avenue]
Restructuring of the eastern track of Lisbon's largest avenue
To hold Expo'98 In Lisbon, we partook in several important projects, including works on Avenida Infante D. Henrique [Avenue]. The works removed the depression of the avenue and built the viaduct and tunnel beginning at Praça José Queirós [Square].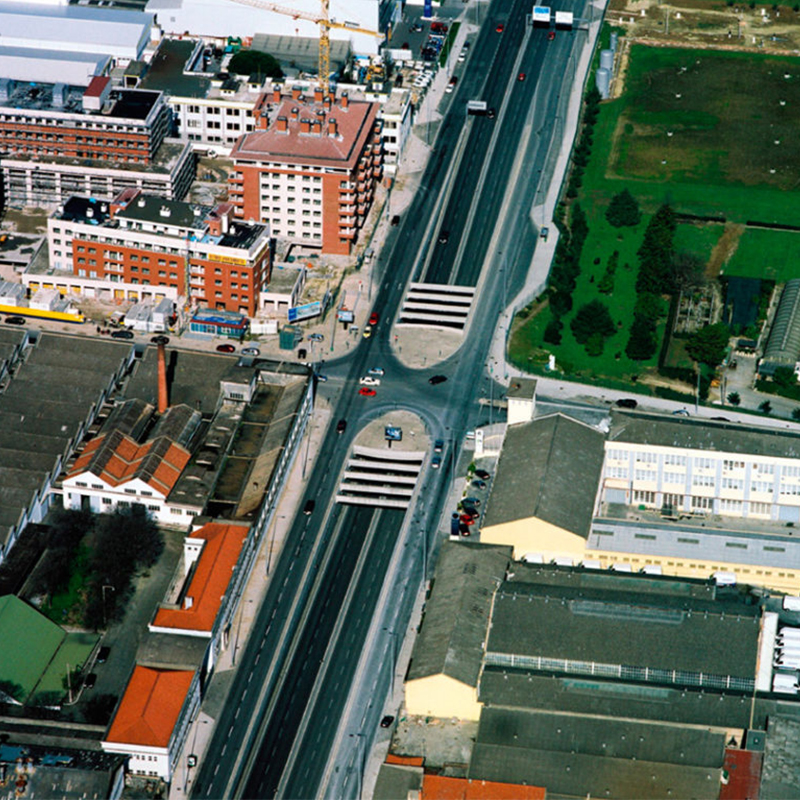 Parque das Nações Cable Car
Entertainment reference to Lisbon citizens and tourists
It was the most successful entertainment equipment during Expo'98 and continues as a mandatory "boarding site" to the people of Lisbon and thousands of tourists who visit the city. The Parque das Nações's cable car was inaugurated in 1998; its project management and construction works were performed by Engexpor.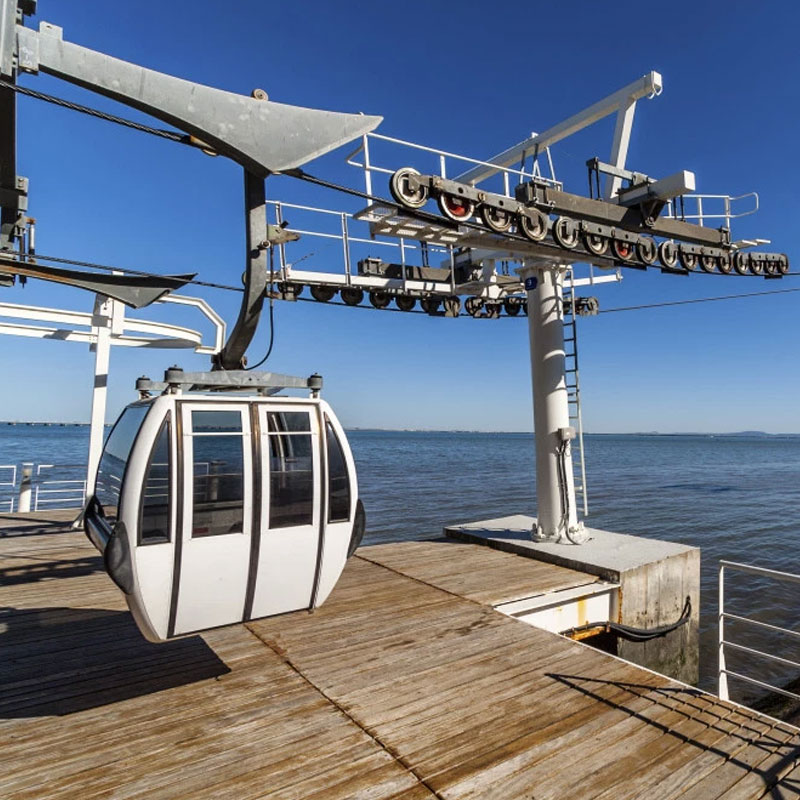 Repair and conversion of Olivais Dock
Works transform degraded industrial zone into one of Lisbon's most attractive leisure areas
The site chosen to host Expo'98, Olivais Dock, was a degraded industrial zone, and long before that, Cabo Ruivo Seaplane Base and of great strategic importance during the Second World War.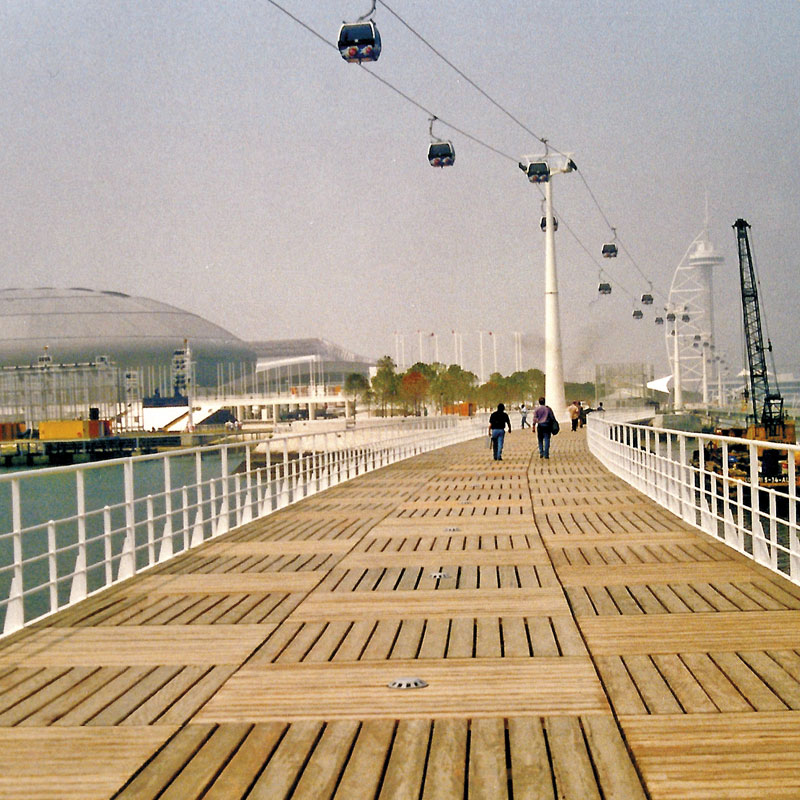 A new city after Expo' 98
EXPO'98 left a huge legacy for the city of Lisbon to maintain. In addition to the care taken to ensure that virtually all equipment at the site could be used after the event, the urban and environmental rehabilitation of a large area of about 340 hectares returned the river to the city and presented its citizens with the opportunity to enjoy a beautiful river front of 5 km. It created a new centrality in the capital, in an absolutely new and modern neighborhood, offering excellent equipment and infrastructure, and concentrating commercial, cultural and leisure zones in a privileged location. In addition to the residential areas, Parque das Nações also drew in a group of national and international institutions and companies of reference, who chose this place to build their head-offices, branch offices, or other types of facilities.
We at Engexpor have been the protagonists of such dynamics. The group of ventures and enterprises from different sectors which have relied on our services, from the beginning of the real estate development to today, represent proof that this is a territory that bears our brand. Innovative buildings of robust architecture, erected through challenging technical construction methods, many of which have received awards and acknowledgments of distinction, have become perpetuated in an active place for people to experience every day.
Learn more about some of these buildings.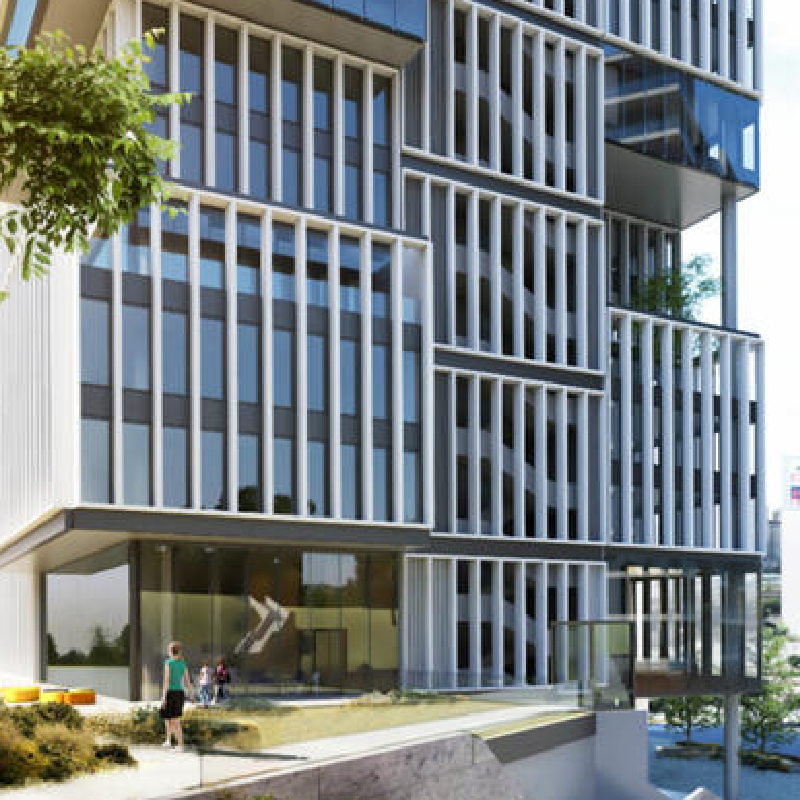 Ageas head-office
Sustainable building with innovative technology
At Parque das Nações, with a view to the gardens designed by Gonçalo Ribeiro Telles, a new office building is being erected to serve as the main office of Grupo Ageas Portugal, a group of companies composed of the brands Ageas Seguros, Médis, Ocidental and Seguro Directo.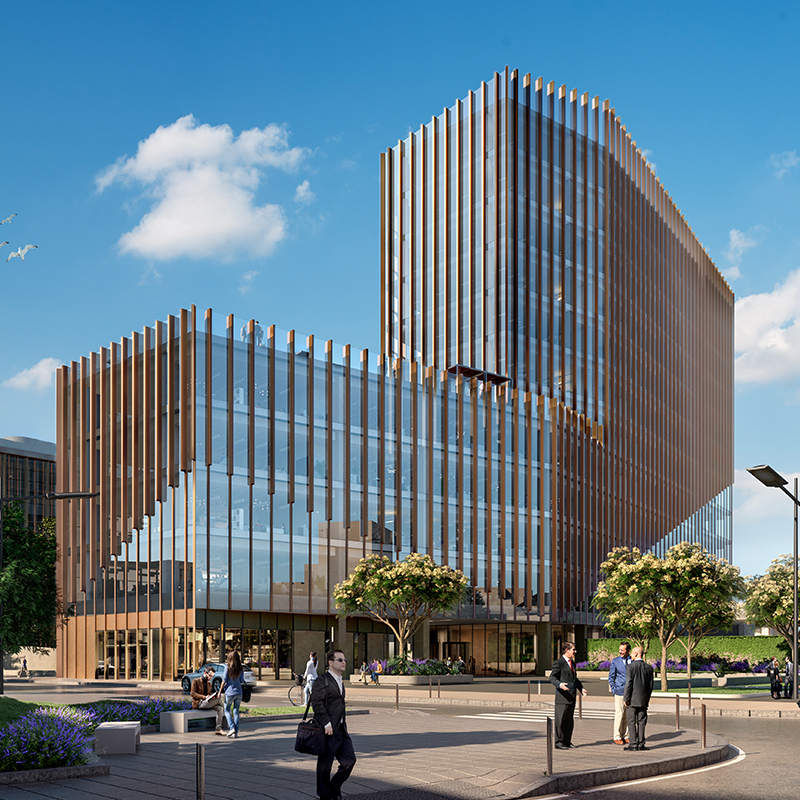 EXEO Office Campus
A new concept of offices for new forms of work
EXEO Office Campus is an innovative offices project composed of three separate buildings: AURA (16,830 m² in 11 floors) and ECHO (21,580 m² in seven floors) created by the architectural firm Broadway Malyan, and LUMNIA (30,500 m² in eight floors), created by architectural firm Risco.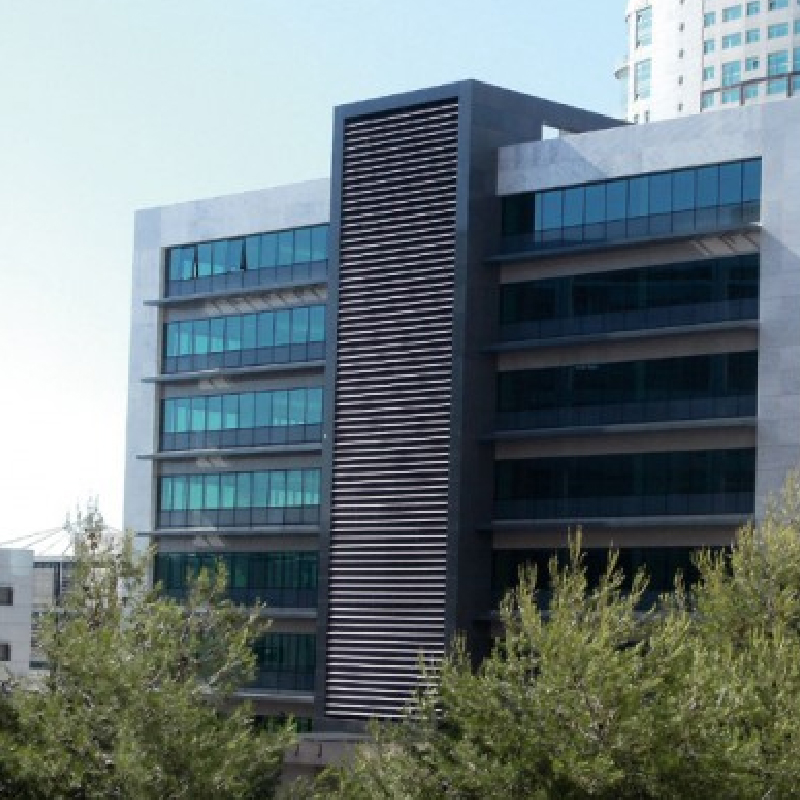 Edifício Atlantis [Building]
Four glass facades allow for guaranteed natural view and light
Located in the principal avenue of Parque das Nações, namely Avenida D. João II, next to the Vasco da Gama commercial center, Edifício Atlantis is a good example of qualified real estate being offered in one of Lisbon's newest and most dynamic zones. It has an area of 8,433 m² of offices distributed in seven floors, a commercial space on the ground floor, and three underground floors for parking, with a capacity for 282 vehicles.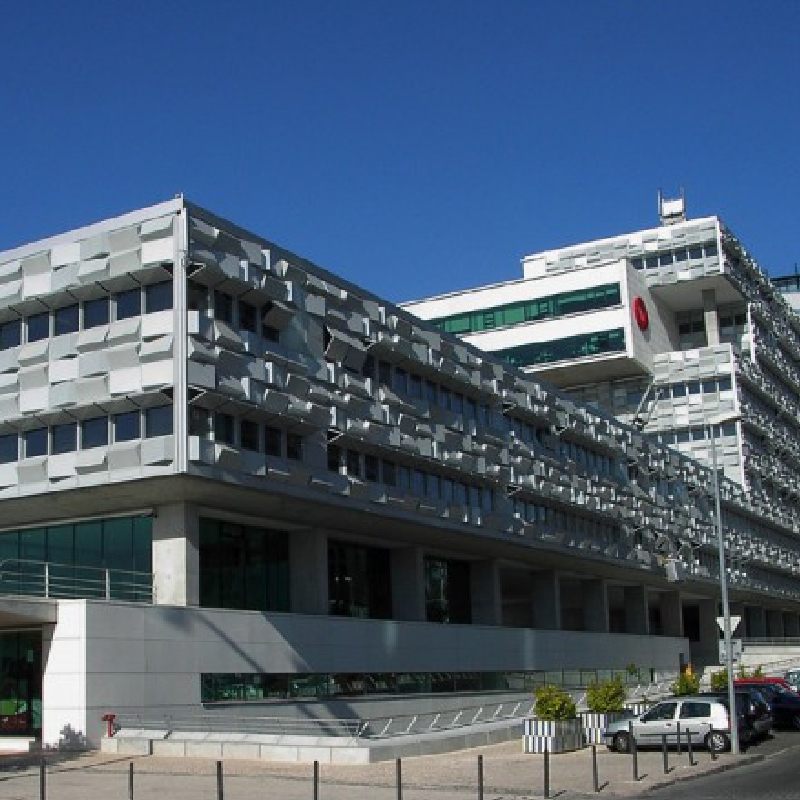 Vodafone Head-office building
An icon of modern architecture in Lisbon
Designed by architects Alexandre Burmester and José Carlos Cruz Gonçalves, Vodafone's head-office building, with its offices, mega-store, auditorium and restaurant, represents an urbanization project of major impact that is noted for its quality, creativity and singularity. Its has undeniably added value to Lisbon, especially to Parque das Nações, by projecting a modern, sustainable and cosmopolitan city.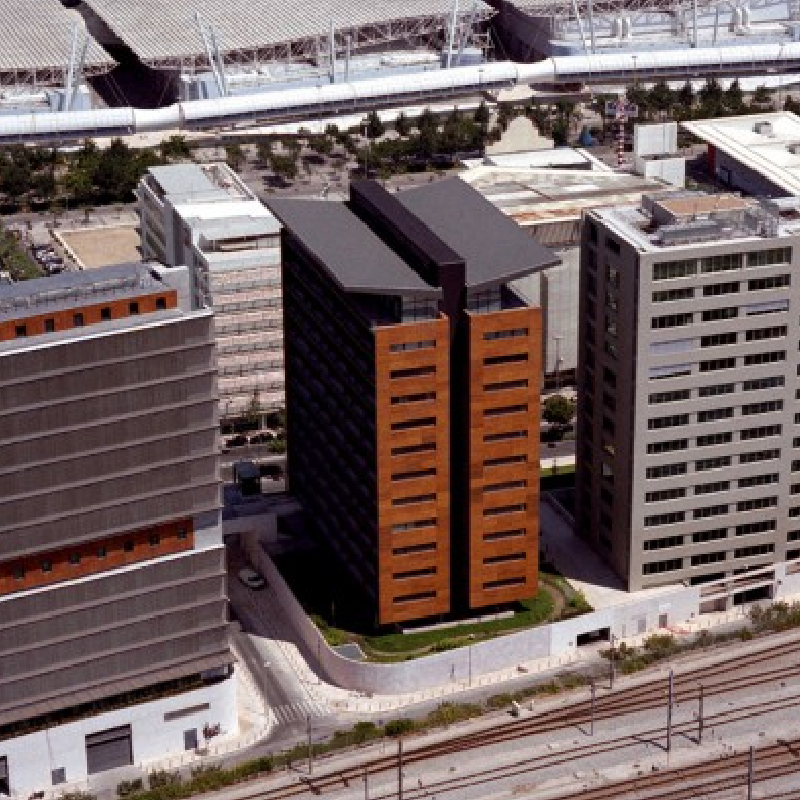 Central Office
Modern offices in Lisbon's newest business zone
Located in the main avenue of Parque das Nações, next to Oriente station, and the Vasco da Gama Commercial Center, Central Office stands out in the urban scenery of one of Lisbon's most modern zones.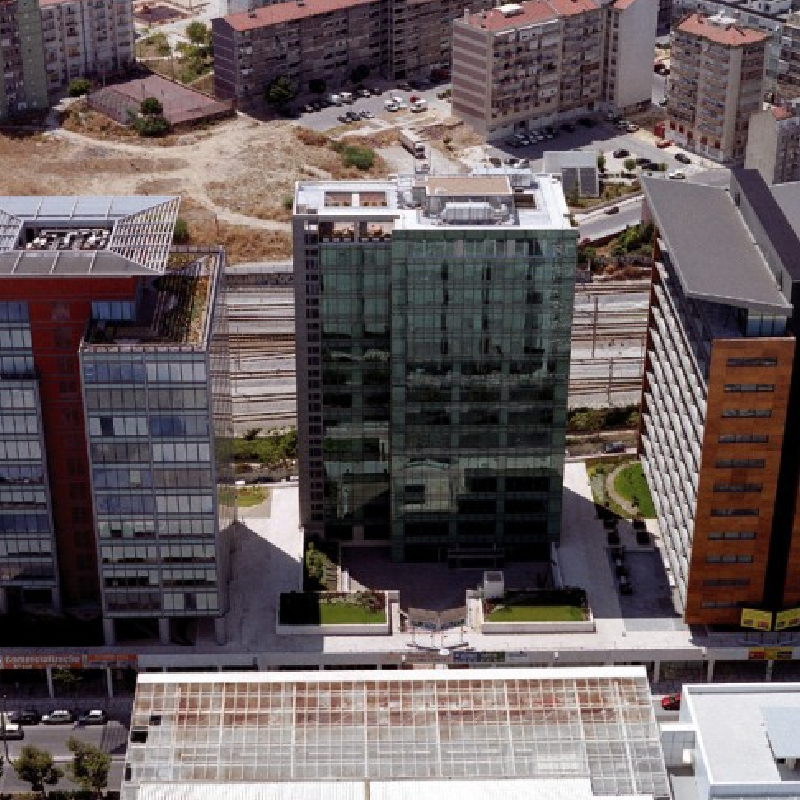 Torre Fernão Magalhães [Tower]
An image of excellence in top quality offices
On the central avenue of Parque das Nações, the 15 floors of the glass facade of Fernão Magalhães Tower define the imposing character of this office building located at Avenida D. João II.
Vasco da Gama Shopping Center
Internationally recognized quality and prestige
Expo 98 marked the beginning. The architecture of the Vasco da Gama Shopping Center evokes the seas and oceans, recreating the environment of a large ship in its interior. Signed by architect José Quintela, the project presents an innovative design and unique architectural features, highlighting the open central space from the ground to topmost floor.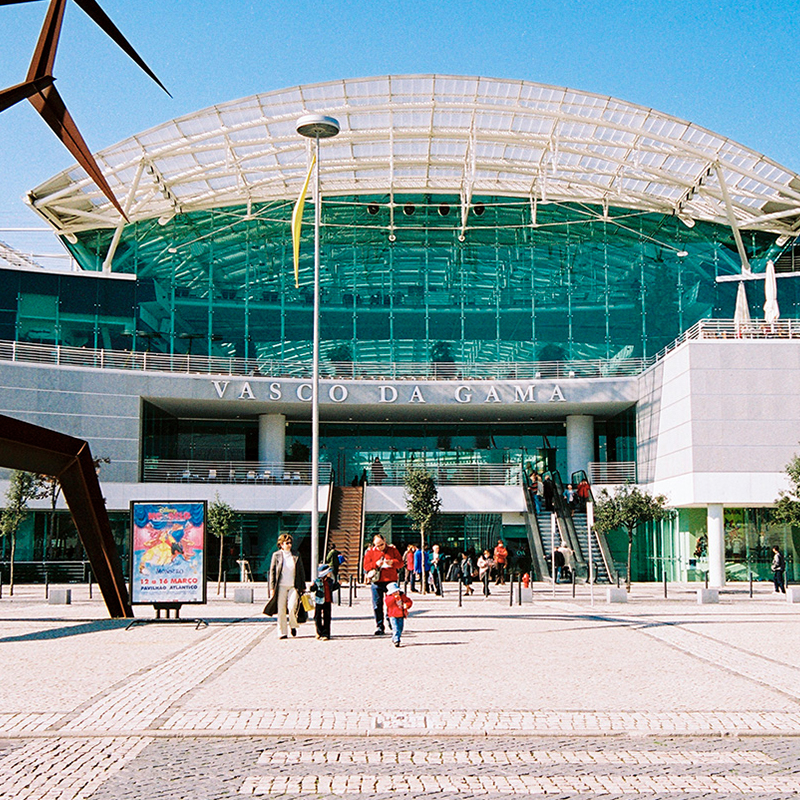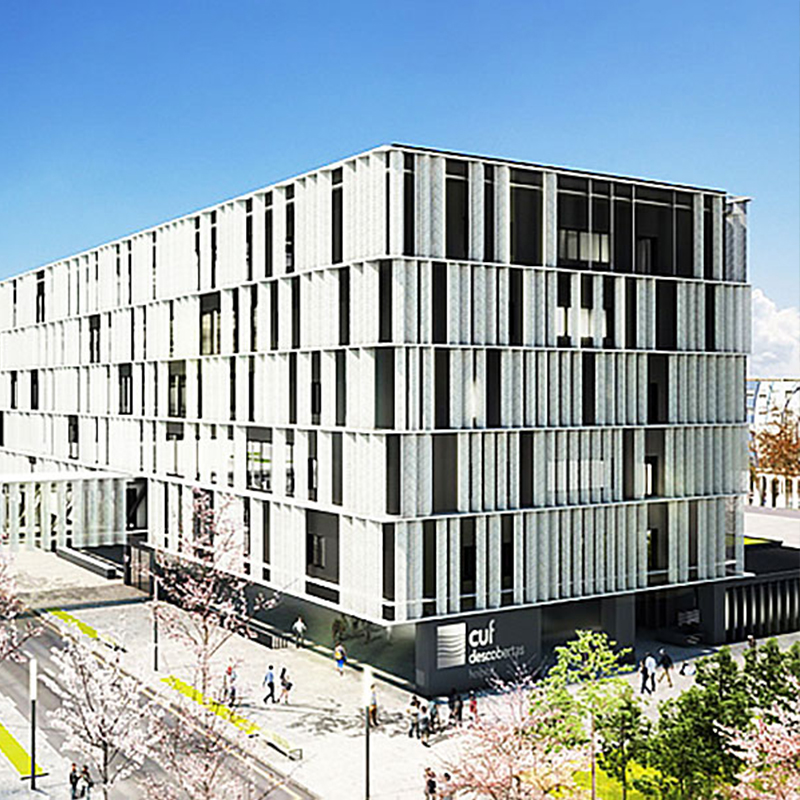 Hospital CUF Descobertas
New, private health unit building extends services and creates knowledge center
The expansion of Hospital CUF Descobertas, located at Parque das Nações, brings a more extensive range of services to the private health care unit, with a new and additional area of 22 thousand square meters upon the construction of a ne building that concentrates a wide array of medical consultations and exams, operating block and outpatient hospital/healthcare services.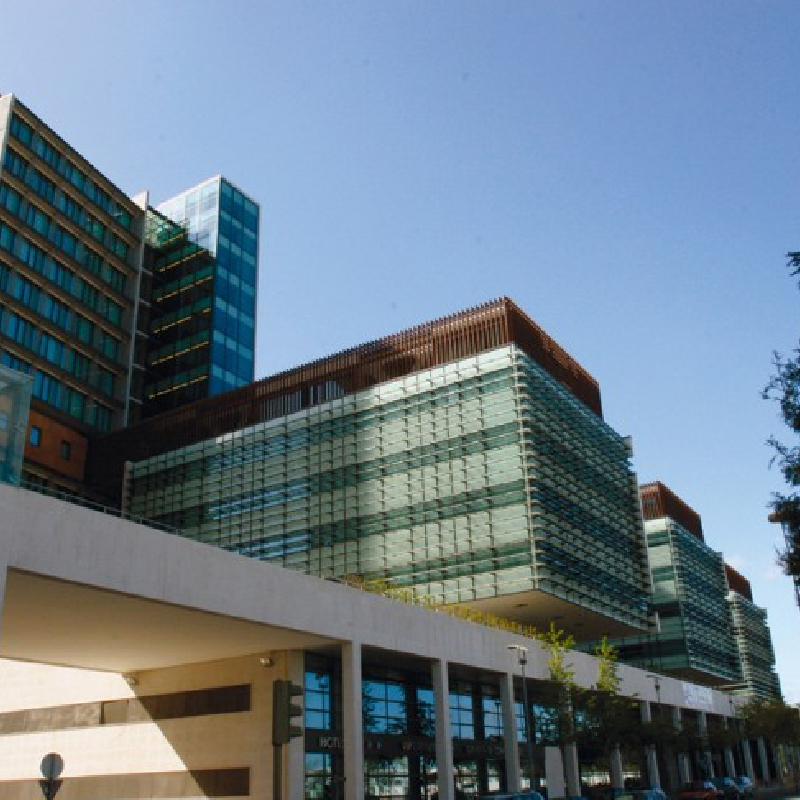 Art's Business & Hotel Centre
Work, culture and leisure in a single environment.
On the main avenue of Parque das Nações (Nations's Park), the originality of its architecture stands out through the iconic Art's Business & Hotel Centre. The country's first thematic venture, this innovative concept integrates four interlinked office buildings, a four-star hotel with 300 rooms, conference center, meeting rooms, outdoor food court, street shops, public and private park with a capacity for 700 vehicles.
Casino de Lisboa (Lisbon Casino)
The largest casino in Portugal is an icon of avant garde architecture, attracting visitors from around the world
To be installed in the space formerly occupied by the Pavilion of the Future, built from the ground for Expo'98, the Lisbon Casino is located in Parque das Nações, one of the capital's most modern zones, next to River Tejo.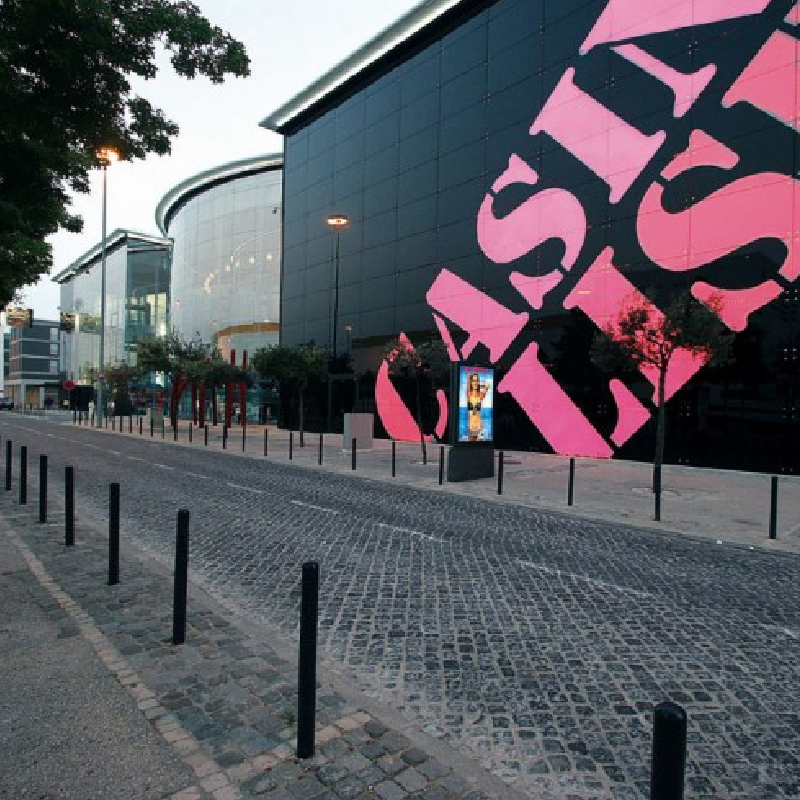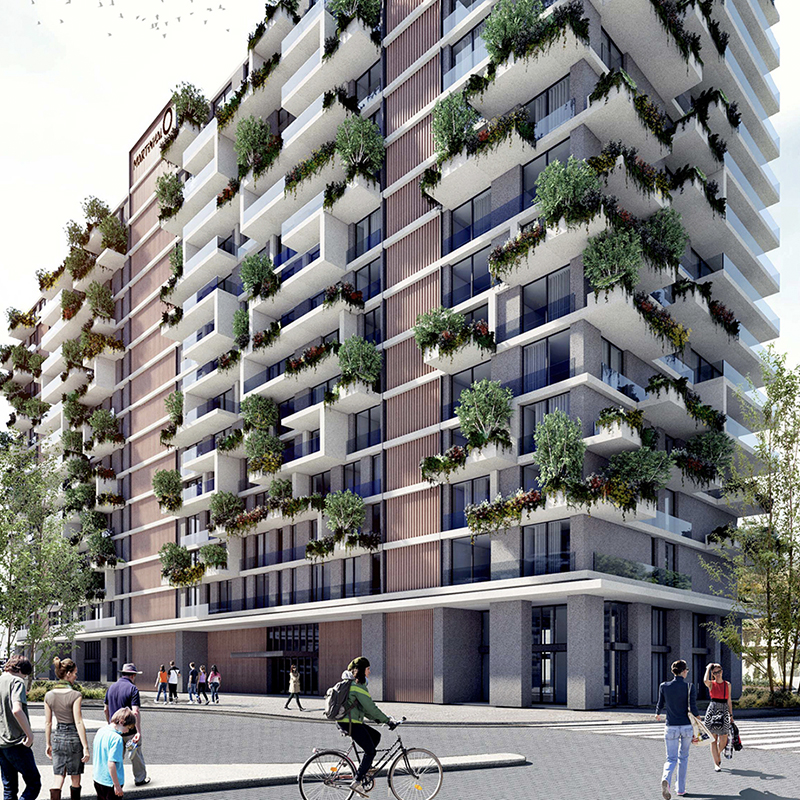 Exclusive apartments with an innovative concept in hospitality services
In the zone of Parque das Nações, from where one can enjoy the view of the gardens designed by Gonçalo Ribeiro TelIes, and in the vicinity of Hospital CUF Descobertas, is to be born a new project; Martinhal Residences will be a combination of luxury hotel and residence all in one building, with a total of 150 units.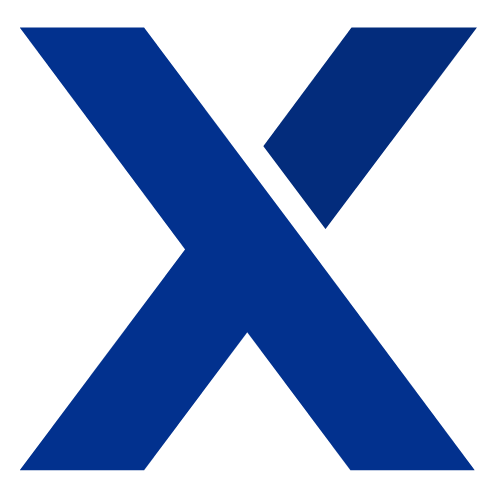 "This mega project, as it was called at the time, was without question the first major test to Portugal's capacity to realize a venture of such magnitude and represented a unique opportunity for Engexpor, which it took, to make use of its amassed experienced in several projects to promote its growth, modernization and future internationalization.
Today, Parque das Nações is an example of excellent urbanization and one of Lisbon's best areas to live in, work and find recreation, and undoubtedly an important architectural and engineering benchmark of our country."
Rui Alegria
Non-Executive Chairman