Engexpor in historic areas
Vibrant and cosmopolitan, Chiado is one of Lisbon's most emblematic districts, and has always been linked to culture and intellectual pursuits. Today it combines traditions and new trends; it is one of the city's most important commercial and tourist areas and one of the most desirable areas to live.
Next to Chiado, we find the traditional and majestic Baixa Pombalina, which stands out for its monumental buildings and symmetrical streets. The city's oldest commercial area is surrounded by Lisbon's oldest and most typical neighborhoods, including Alfama, Castelo and Graça.
Heading north out of the area, one arrives at the luxurious Avenida da Liberdade. Built in the style of the Champs Elysées, it opened a new era of urbanization and expansion in the city and quickly became high society's preferred address. This aura of exclusivity remains to this day, as can be seen in the 5-star hotels, luxury shops and headquarters of important companies.
The renovation of these areas has given rise to luxury housing developments; situated in historic buildings, they have now restored all their charm and prestige with an aesthetic where elements from the past make the present richer and more enriching. At Engexpor, preserving the authenticity of these buildings means rigor, dedication, and specialization in a vision that goes far beyond engineering and construction know-how. This is precisely what we have done with the group of buildings that we have restored or are restoring in Lisbon's most traditional neighborhoods.
Discover some of them.
Our Intervention

in Numbers
266 Liberdade
Restoring the history and culture of a Lisbon landmark
A historic building, winner of the Valmor Prize in the year of its inauguration, it was built in the 1940s to house the Diário de Notícias newspaper. It is now being renovated and transformed into a residential building. 266 Liberdade brings to Lisbon's main and most prestigious avenue 34 luxury apartments, a store on the first floor and a private parking garage with 47 spaces. Its signature property and one of the most exclusive houses for sale in the capital is the 5-bedroom residence on the top floor – a penthouse measuring 408 m², with four en-suites, an exterior terrace measuring 416 m² and an interior terrace.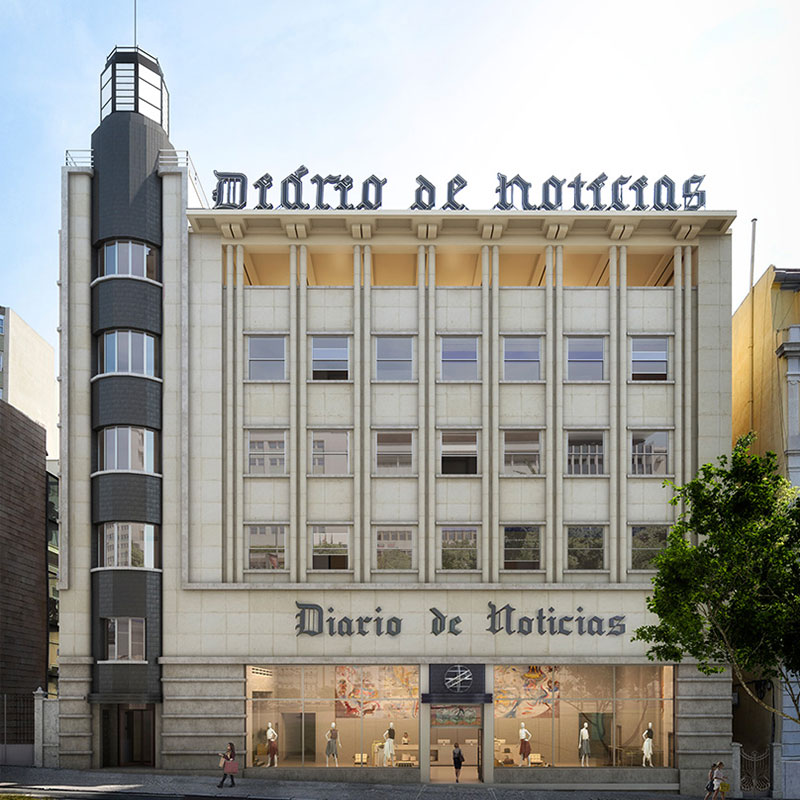 Liberdade 12
True luxury in the heart of Lisbon
In the Portuguese capital's most refined location, Avenida Liberdade, this exclusive residential building offers the perfect fusion between the vibrant atmosphere of the city and the quietness of its large and cozy apartments, together with its extensive private gardens. A rare opportunity in the center of Lisbon.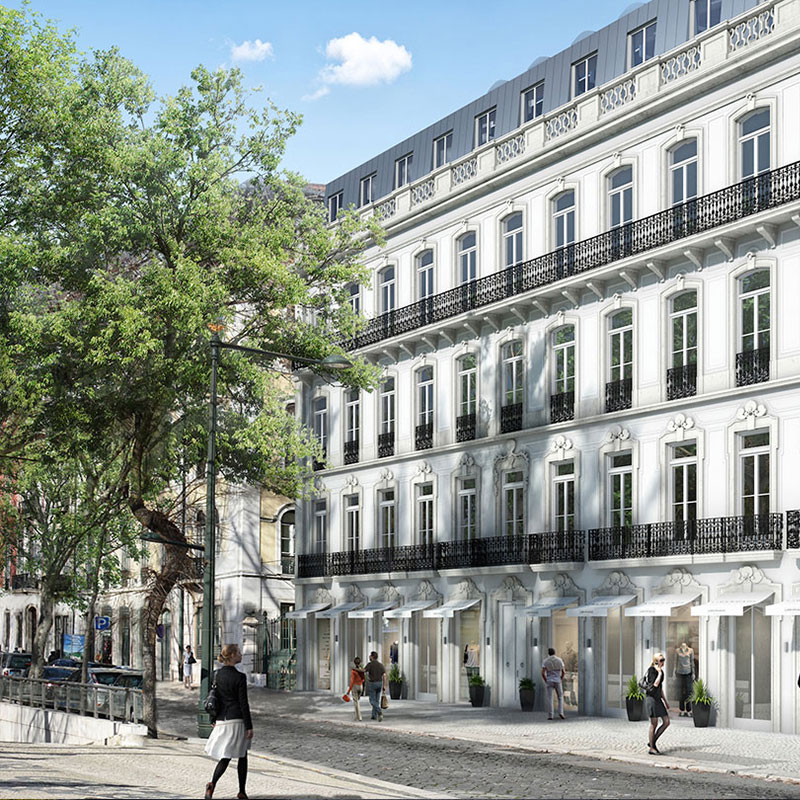 Liberdade 203
Designed with excellence to preserve the refinement of the past
At the junction of Avenida da Liberdade and Rua Rosa Araújo lay the buildings that gave rise to Liberdade 203, excellent examples of the post-Pombaline style that left its mark on Lisbon's urban landscape. Equipped with three independent entrances for residents to use, Liberdade 203 employs a harmonious architectural language common to the whole.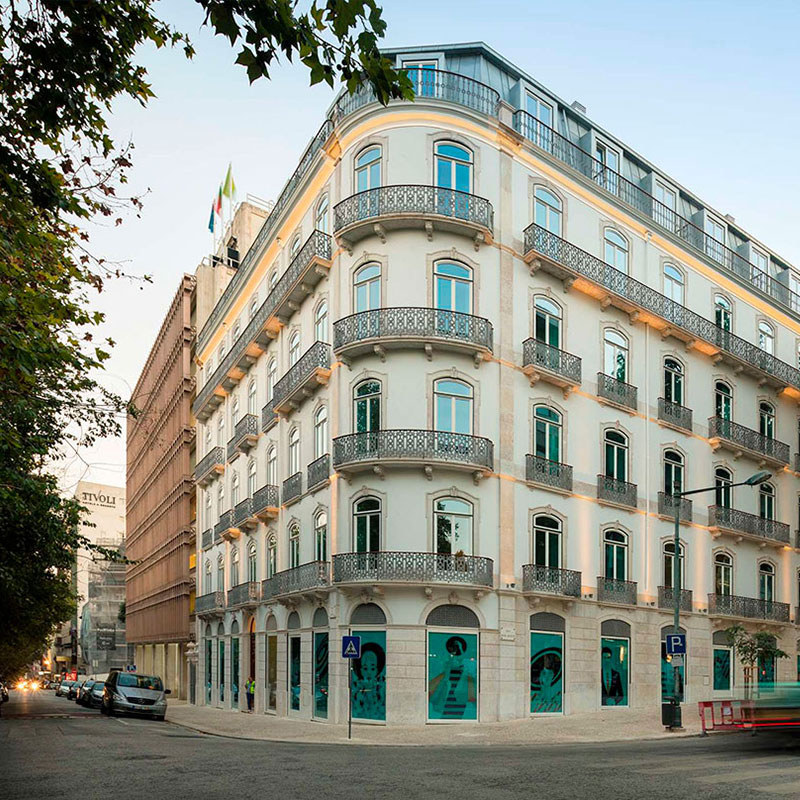 Liberdade 40
Cosmopolitanism discretion with exceptional details
The profound renovation of Liberdade 40, a building from the 80s in the middle of Avenida da Liberdade, gave rise to 16 exclusive apartments in a modern and minimalist style, where contemporary lines and distinctive details stand out.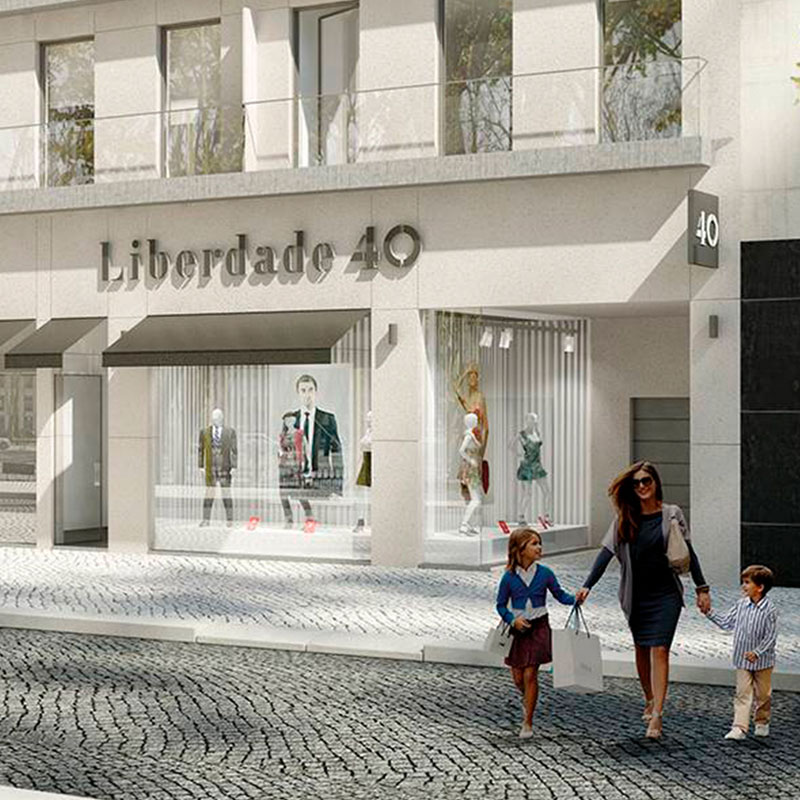 Rosa Araújo 12
A distinctive address in the luxury housing market
Between two charming hotels and just a few meters from Av. da Liberdade, the Rosa Araújo 12 building promises to become a unique reference in the luxury residence market and one of the most select addresses in Lisbon, due to the planned renovation of the building.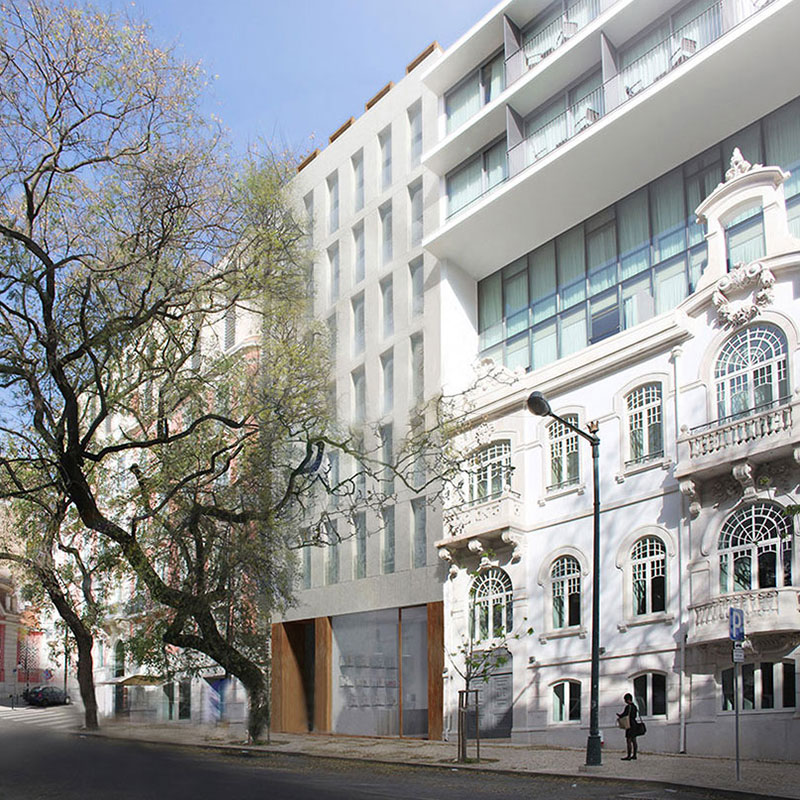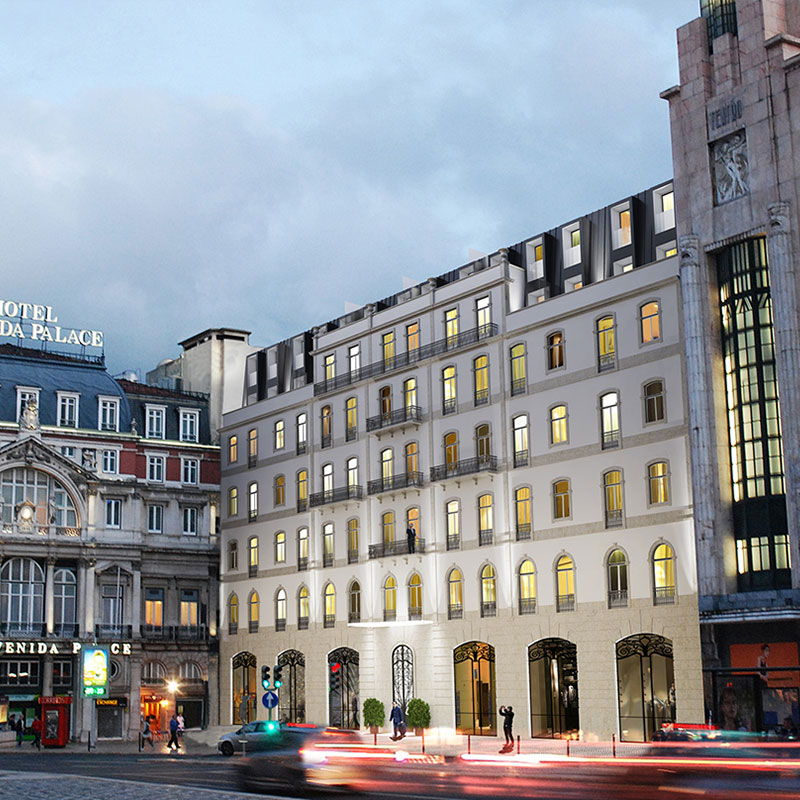 Combining tradition and innovation to create exclusive apartments
With over a century of history and completely renovated, The Boulevard – Lisbon Apartments combines the refinement of the past with the sophistication and comfort of the present.
Arco Augusta
An exclusive building in an imposing Lisbon location
In Lisbon's most upmarket, historic and touristic center, stands a building on eighteenth century foundations that used to be a bank's vault. Today it is reborn completely renovated with 28 unique apartments that afford all manner of comforts for modern times.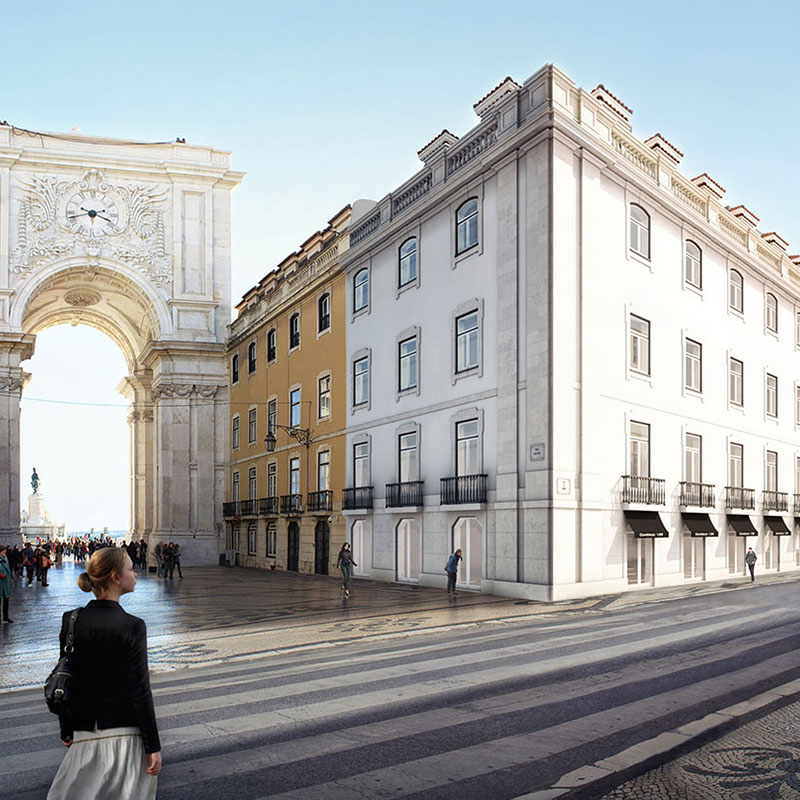 Orpheu XI
A distinctive address in a unique place
In the heart of Chiado, Orpheu XI is a typically Pombaline building, where a painstaking renovation has valued and preserved the historic façade and diverse details in its interior.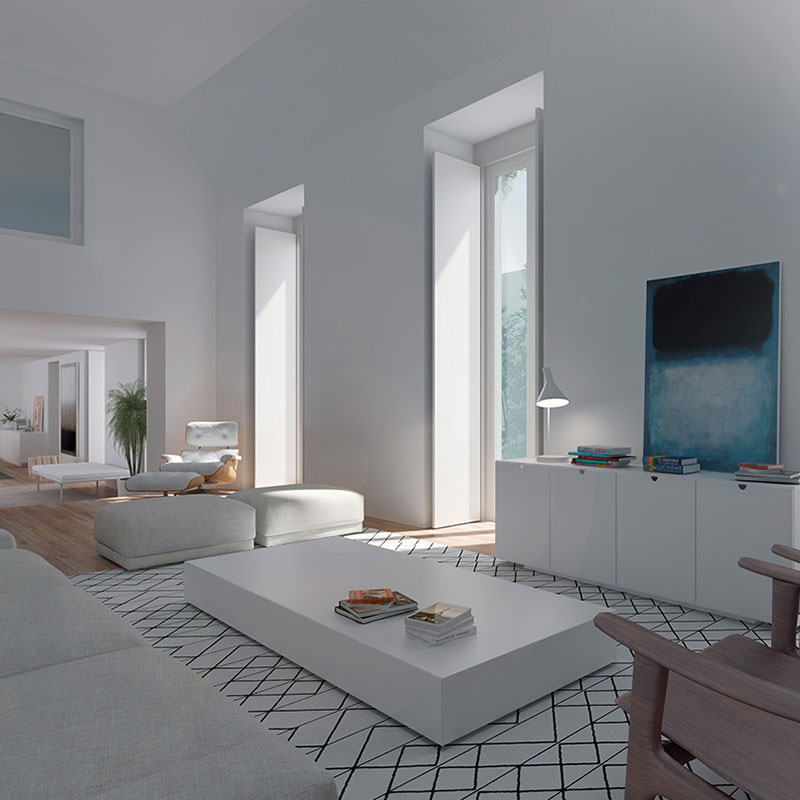 Alfama, Graça and Santa Clara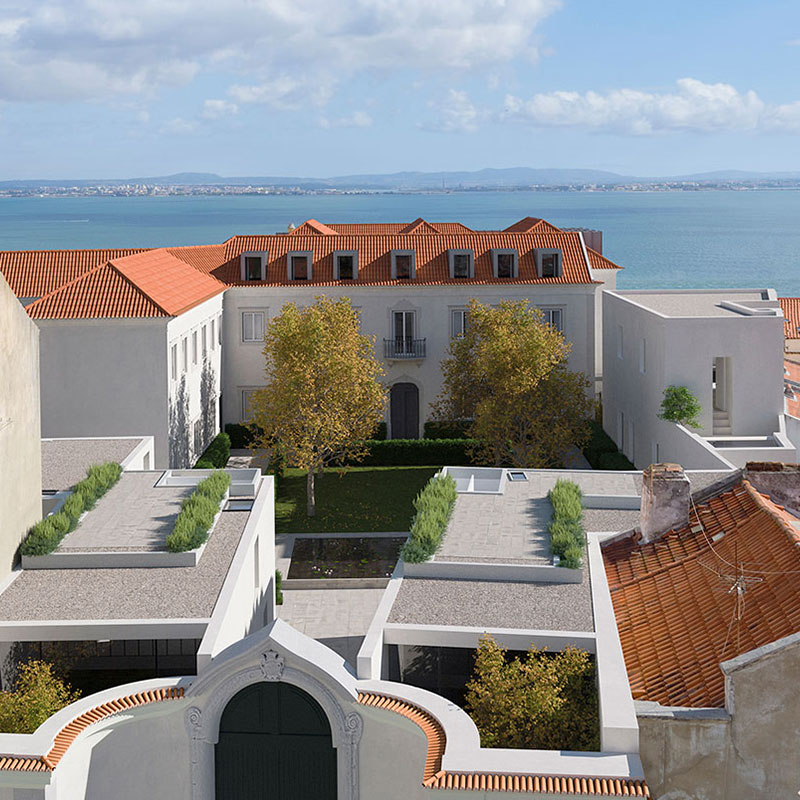 Santa Helena
Contemporary style and timeless beauty in a centennial palace
Located inside the Fernandinha wall, in Alfama, in an elevated position overlooking the São Miguel river and valley, the Santa Helena Palace is being renovated to house 20 unique apartments.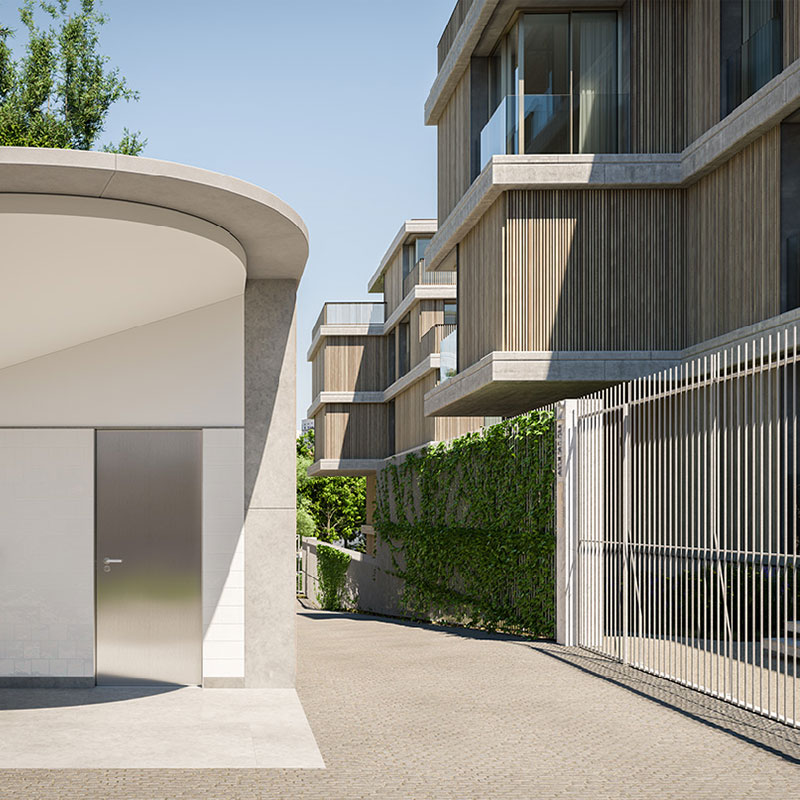 Jardim da Glória
A development that restores 5 buildings in a traditional Lisbon neighborhood
Jardim da Glória is one of the most recent contributions to urban renewal in Lisbon's historic areas. Located in Graça, it will renovate 5 buildings that house 40 apartments and a villa, where modernity recaptures the charm of this neighborhood's typical traditions, built on the city's highest hilltop.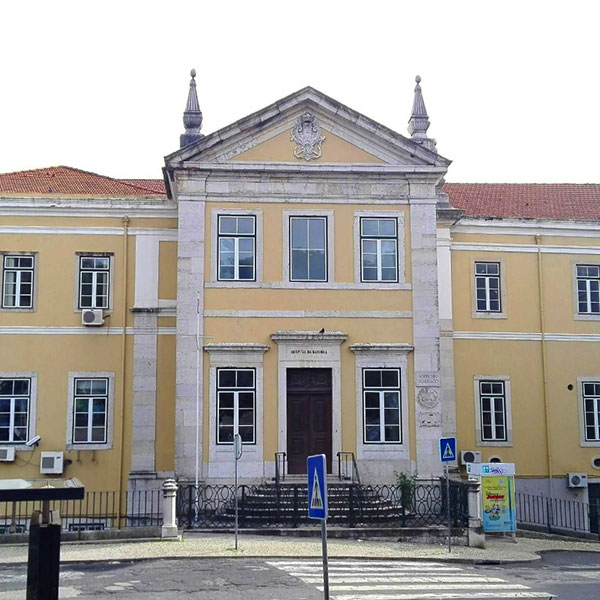 Santa Clara
A hotel and housing project that renews 200 years of history
An eighteenth-century palace in one of Lisbon's most traditional neighborhoods will be transformed into a hotel, housing and commercial development. Santa Clara will feature a total of 100 apartments, measuring between 40 and 300 m², an extensive, 100% permeable garden, swimming pool and lounge area.
Marquês de Pombal 14,
Camilo Castelo Branco 44,
Barata Salgueiro 37
Modern offices in the finest location of the Portuguese capital
In Marquês de Pombal and its vicinity there are three buildings under renovation as offices. They offer modern and high-quality spaces in the heart of Lisbon